Company Profile
Home ›› Company Profile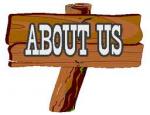 Rajasthan Buildcon is a real estate Development Company. It's motto is to focus on the development of township in rural setting of india . The "Vijay City" project is currently being developed under the banner of Rajasthan Buildcon. "Vijay city" is the flagship Residential development project of Rajasthan Buildcon at "VIjay City" Jaipur. We intend to give you a residential place where nature and modernisation walks together it is our confidence that "Vijay City" will transcend your every day experience into an exceptional one.

We would look forward to meeting you and explaining our approach to building your project, as well as our approach to building a business relationship. To sum up, we believe in exceeding expectations and building a permanent relationship. Rajasthan Buildcon is positioned amidst the trustworthy Property Dealers and Developers in Delhi/NCR and Jaipur, offering a host of services in the realty sector. Services for Buying Property, Selling Property and to Rent/Lease Property are offered by us in addition to Building Construction Service and Architectural Services.

We have been in the business since our inception in 1982 and continue to be a leading Real Estate Consultant in Delhi/NCR and Jaipur. At the helm of the affairs of the company is Mr. Vijay Taneja, a competent real estate professional with a keen understanding of the sector.

Rajasthan Buildcon is focusing on ushering in new realty and other infrastructure ventures in cities like- Delhi/NCR and Jaipur. With its deep rooted foundation of ethics and values , Rajasthan Buildcon continues to conquer new horizons thus pioneering and identifying new vistas of growth for the realty and infrastructure sectors.
| | | |
| --- | --- | --- |
| | Send Us Your Inquiry | |
| | | |